World Council of Credit Unions (WOCCU) is the leading international trade association and development agency for credit unions worldwide. Operating under its vision of "Quality Credit Unions for Everyone," WOCCU promotes the sustainable development of credit unions to empower people around the world to grow through access to high quality, affordable financial services. WOCCU is funded by government agency and foundation grants, member dues and annual gifts from WOCCU Supporters. World Council of Credit Unions and its subsidiaries are headquartered in Madison, Wisconsin, in the United States. WOCCU also has a permanent office in Washington, DC, and program offices worldwide.
Development Agency
WOCCU's technical assistance programs strengthen credit unions in 15 countries. WOCCU international development programs assist credit unions and national/regional associations with rebuilding during and after conflict, providing access to the underserved, developing integrated business networks, supporting communities at risk, reconstructing after disaster and encouraging legislative reform and regulatory system development. 
Trade Association 
Worldwide, more than 68,000 credit unions in 109 countries serve 235 million people. The regional and national credit union and financial cooperative associations affiliated with World Council represent 89 countries across the globe. 
WOCCU advocates for credit union-appropriate legislation and regulation with governments worldwide. WOCCU also tracks credit union statistics, publishes Credit Union World magazine, sponsors International Credit Union Day each October and hosts annual regional technical conferences and the World Credit Union Conference. 
Through WOCCU's International Partnerships program, U.S. leagues and credit unions provide operational expertise and advice on information technology requirements to their developing partners. In return, many developing partners advise U.S. credit unions on how best to serve the growing immigrant population in the United States. 
Foundation 
WOCCU's Worldwide Foundation for Credit Unions manages the WOCCU Supporter program . WOCCU Supporter contributions provide much needed relief to credit unions and their members after disasters, address priority needs and foster innovation throughout the international credit union system.
Products & Services 
The International Remittances Network (IRnet®) is a platform for credit unions to provide members and potential members around the world with access to safe and affordable international and domestic money transfers (remittances). 
World Council's PEARLS Monitoring System is a set of financial ratios or indicators that help standardize terminology between institutions. It offers management guidance for credit unions and other savings institutions and serves as a supervisory tool for regulators. 
WOCCU Services Group (WSG) is a wholly owned subsidiary of WOCCU. It supports World Council in various for-profit endeavors such as card services and shared branching.

USAID's Rural Financial Institutions Project
The purpose of the Rural Financial Institutions Project is to establish user-owned savings and credit institutions which mobilize household savings for reinvestment into productive loans in the rural community. The World Council of Credit Unions started working in September 1995 and created the FULM Savings House. The project has established a continuing relationship between the Michigan Credit Union League and the Macedonian FULM Savings House. 
The FULM Savings House has been very successful in creating a membership base which reflects the characteristics of Macedonia's population. As of September 2005, the Savings House had 5,060 members located in all fourteen regions of Macedonia. Six fully operational branches have been established in five regions of Macedonia. Women members account for a little over 37% of the total membership. 
A significant part of the success and continuing membership growth of the Savings House has been its innovative, comprehensive and professional marketing activities. Because of the stigma attached to Savings Houses, the Project chose to market itself under the slogan, "Different from other Savings Houses" and this strategy has been extremely successful. In response to member's suggestions and needs a comprehensive range of deposit and lending products have been developed. 
As of September 2005, the FULM Savings House has well-established and well-documented accounting, reporting and internal audit systems. Dedicated internal audit staff monitors the operations of each branch and the Central Office in accordance with a regular monitoring program. The financial performance of the FULM Savings House as a whole, and of each branch office, is monitored monthly via the production of detailed management and financial accounting reports. Management and staff of the Savings House have also been trained to use the system of internationally recognized key performance indicators developed specifically for credit unions and other savings institutions by WOCCU and known by its acronym, PEARLS. 
By September 30, 2005, the consolidated financial statements of the Savings House showed net assets of just over US$ 3 million. The outstanding gross loan portfolio is valued at US $ 2,860,000, member savings amount to US $1,809,000 and member share capital equals US$166,246. The Savings House has consistently reported a net income since March 2001. 
World Council of Credit Unions, Inc. as a part of its People to People (PTP) program has begun a partnership between the Michigan Credit Union League and the FULM Savings House. The PTP partnership will provide continued assistance to FULM Savings House through the Michigan Credit Union League in the areas of technical assistance, credit union mentoring, education and training.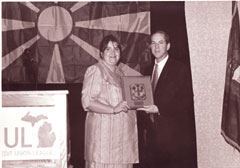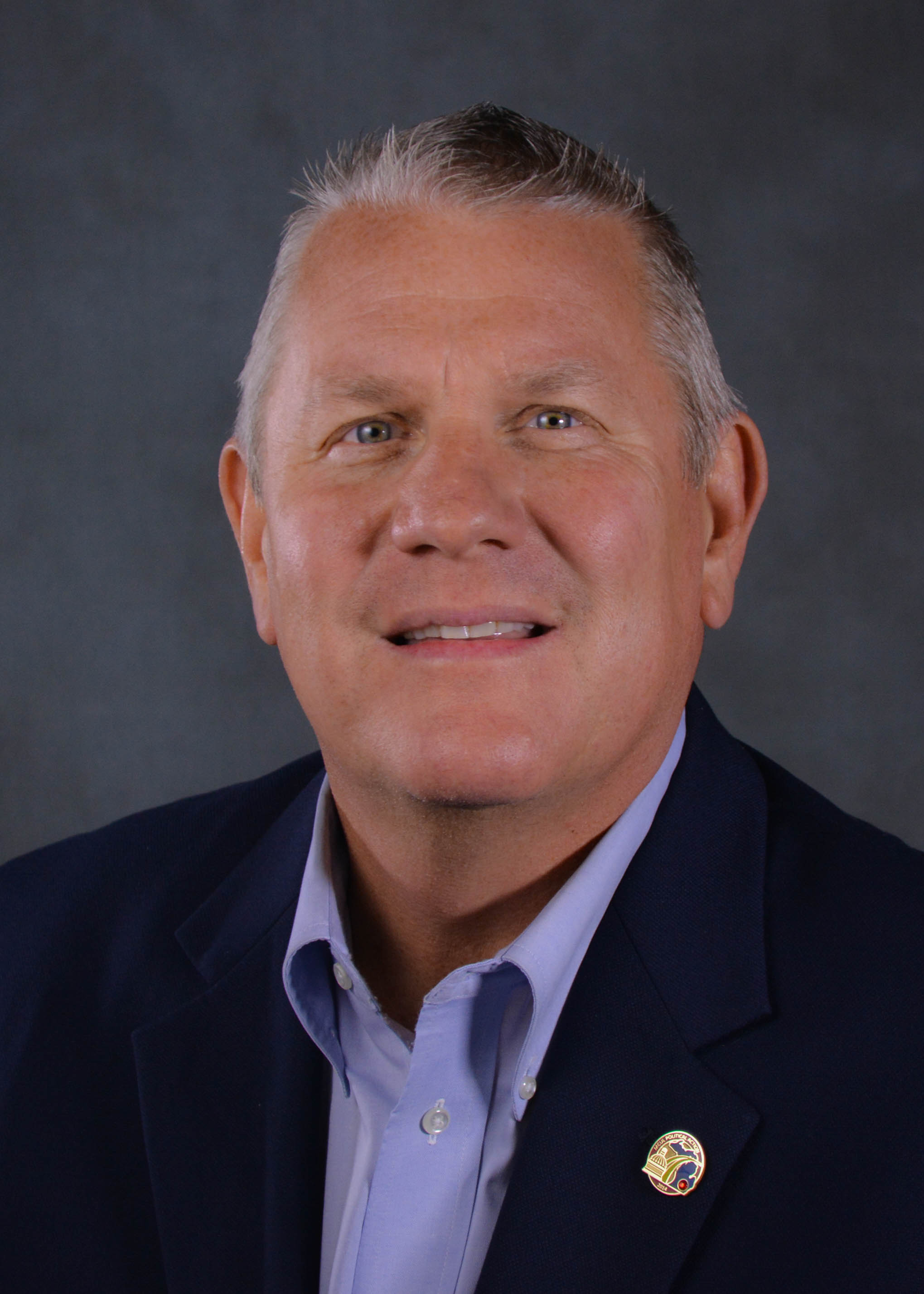 Macedonian CEO thanks Michigan supporters
NORTHVILLE TOWNSHIP, Mich. (6/15/04)–Macedonian FULM Savings House CEO Eli Zgonjanin-Petrovik expressed gratitude for Michigan credit unions' ongoing support of Macedonia's fledgling credit union movement during the Michigan CU League's (MCUL) 2004 Annual Convention and Exposition.
"Macedonia is a small country, but we have many friends around the world, and that makes us bigger. You here are proof of that," Zgonjanin-Petrovik told hundreds of credit union officials at the event in Detroit.
She noted the efforts of Drew Egan, MCUL executive vice president and chief operating officer, who traveled to Macedonia several times the past two years to offer advice, staff training and resources. She also thanked Hank Hubbard, CEO of Communicating Arts CU, Detroit, for his advice.
As a result of their assistance and that of the Michigan credit union movement, the Macedonia movement gained an audience with government officials to press for credit union legislation.
MCUL President/CEO David Adams presented special plaques to Egan and Hubbard for their work overseas and described the "truly impressive" efforts of Macedonia's credit unions. He promised Michigan credit unions "will remain committed to this project and to our friends and colleagues in Macedonia."
FULM celebrates its five-year anniversary this month with a milestone $1 million in assets. It operates six branches throughout the country.
From left, Macedonian FULM Savings House CEO Eli Zgonjanin-Petrovik and Michigan CU League President/CEO David Adams. (Photos provided by the Michigan CU League)
The Michigan league has worked in partnership with the World Council of CUs Inc. and FULM Savings House since 2002 to establish the legislative and regulatory foundation needed to expand access to credit union services.
Egan will return to Macedonia Saturday to continue lobbying for passage of federal credit union legislation. He also will provide continued assistance with public relations and marketing, education and training, and technological support.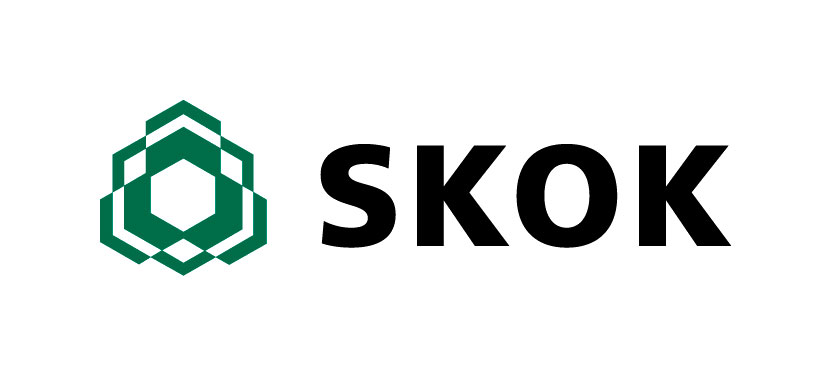 Co-operation between The Foundation for Polish Credit Unions and Association of Citizens FULM
Basing on current co-operation aimed at development of co-operative movement and willing to enhance intensification of co-operation, on April, 04, 2008 officially was signed the Co-operation Agreement between the Foundation for Polish Credit Unions and Association of Citizens FULM. The aim of the Agreement shall be comprehensive co-operation between the Foundation and FULM under a new stage of joint activities consisting in exchange of knowledge, implementation of joint projects concerning transfer of professional, technical and computer-related knowledge and projects supported by other international and governmental organizations. FULM Saving House has established partnership with the Michigan Credit Union League in the United States (MCUL) as well as the "People Help People" Programme. The co-operation with Foundation for Polish Credit Unions confirms its success in credit union movement in the world.


CERTIFICATE for Compliance with the European Code of Good conduct for Microcredit provision
FULM Savings House has been awarded with the "CERTIFICATE for Compliance with the European Code of Good conduct for Microcredit provision" issued by the European Commission, Directorate "Employment, Social Relations". FULM Savings House has received the Certificate as part of its Employment, Social Affairs & Inclusion, EaSI Technical Assistance for Microfinance activities https://ec.europa.eu/social/main.jsp?catId=1480&langId=en
In particular, we are proud that FULM Savings House is one and only financial institution to be certified in RN Macedonia as one of the 47 financial institutions in Europe. The following is a list of financial institutions complying with this Certificate issued by the European Commission https://ec.europa.eu/social/main.jsp?catId=1482&langId=en
Finally, some of the original message from the European Commission about the level of compliance with Certificate of FULM Savings house: "On behalf of the Steering Group, I would like to applaud your efforts in achieving an impressive global marking of 99% compliance (153 clauses out of 154), surpassing the minimum threshold of 80%."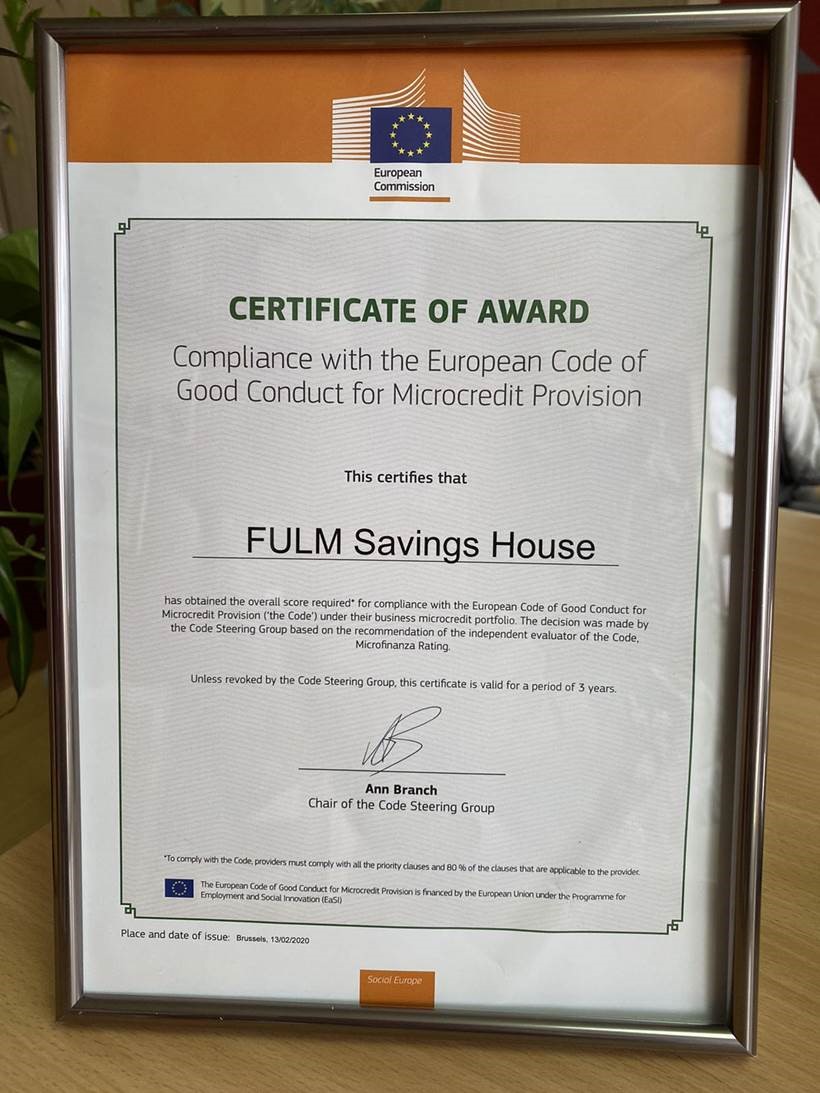 MFO mission is to contribute in the creation of a society in which the sustainable microfinance sector will deliver adequate financial and non-financial services to reduce poverty through promotion of entrepreneurship and development of micro and small enterprises and others who have impeded access to financial services.  
The Alliance of Microfinance Organizations was founded in 2011 by AC FULM, AC CEP, MF Horizonti and the Macedonian Enterprise Development Foundation (MEDF).
MFO Objectives:
Improved access to financial services as a powerful tool for the development of entrepreneurship and reduction of poverty through effective communication with target groups and introduction of innovative products by using information and communication technologies;
Improved business environment through greater inclusion of the business community and the non-governmental sector in the making and implementation of legislation and regulations in an organized form;
Promoting and developing entrepreneurship, encouraging innovation and development of partnerships;
Improved capacity of MFO members;
Achieve the mutual interests of MFO members through intensive and active communication with all relevant stakeholders in the field of joint action.
At the initiative of the members and following the consultations with relevant parties, an application for project support was prepared within the Alliance, which was filed with USAID and received approval for financial support for a series of activities under the program:
           Microfinance inclusion and innovation
The main objective of the project is improved access to financial resources according to the needs of low-income households, entrepreneurs and small and micro entrepreneurs. Enabling easier access to financial resources for these categories will enable the creation of new jobs, which in turn lead to economic growth and poverty reduction as the ultimate goal of the project.
The Alliance of Microfinance Organizations, in cooperation with the Macedonian Enterprise Development Foundation as an implementer of the project activity, started the implementation of a series of trainings for enhancing the financial knowledge of wider population groups in several cities throughout Macedonia, covering more than 600 people from several categories, including vulnerable social groups, farmers, micro and small entrepreneurs, new businesses, students, etc. At the training, certified experts will provide participants with information on financial planning, reports, types of loans, interest rates, and other important data.