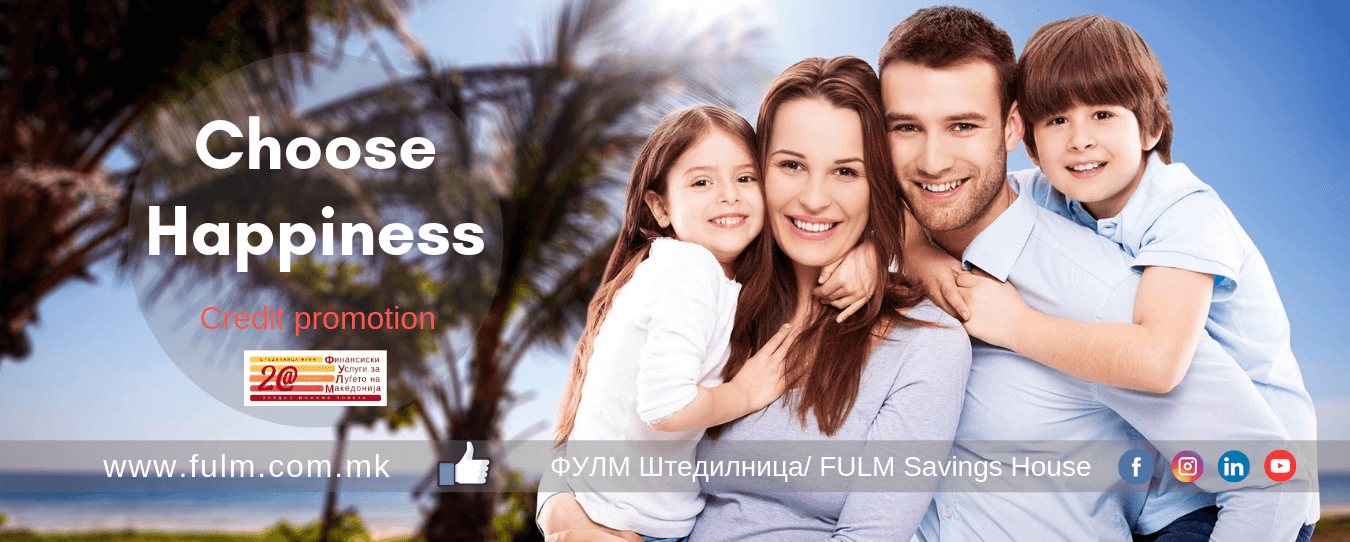 If you are asked what is the most important thing in your life, you will undoubtedly say – the happiness of my children, my loved ones, my own happiness …
Take part in the campaign "Choose Happiness" and make the ones you love the most happy! 
Take out a loan for your family celebrations, for your child's graduation, pay for a dream wedding for your children or travel to a new tourist destination!
And, there is more!
All of you, who will take out a loan during the promotional period from May 7 to August 31, 2019, will get the opportunity to be potential winners of
👉concert tickets,  
👉vouchers for a spa or  
👉a restaurant with good music!
For the luckiest one 👉👉👉 A special surprise!
Follow us on our social media,
👉Facebook  👉Instagram 👉Linked in 👉YouTube
where we will announce the concerts and all the news about the campaign.
Make every moment worth remembering!
Choose happiness!
Choose FULM Savings House!