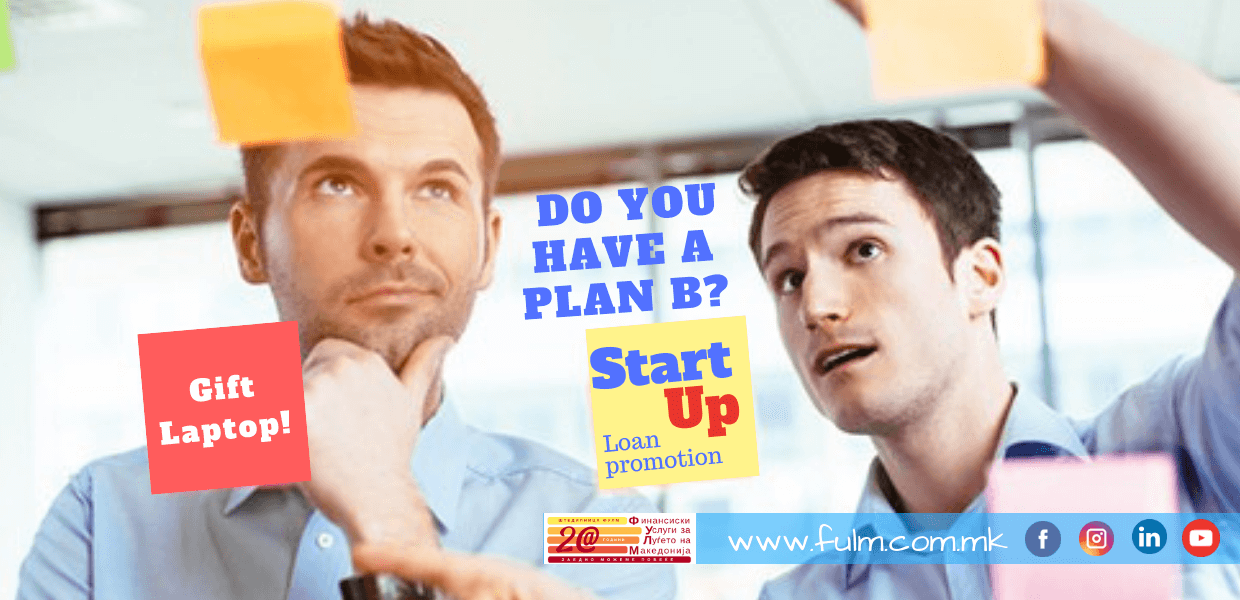 You are unemployed and want to start your own business?
You are employed but you want a new challenge and creative freedom in your life?
It is never too late for "Plan B" in life!
Regardless of whether you are an unemployed, employed, student, pensioner or farmer, we encourage you to a NEW START, with FINANCIAL SUPPORT FROM FULM SAVINGS HOUSE!
This September, FULM Savings House launches the campaign  "PLAN B"
aimed at everyone who wants to start a NEW BUSINESS and needs financial support!
Therefore,
👉 Visit our branches
👉 Ask for a loan for a Start-up business from MKD 10,000 to 400,000, with repayment period of 12-72 months
👉 Tell us your idea for the business and expect for your idea to be chosen   
              as THE MOST ORIGINAL AND MOST CREATIVE idea and awarded with: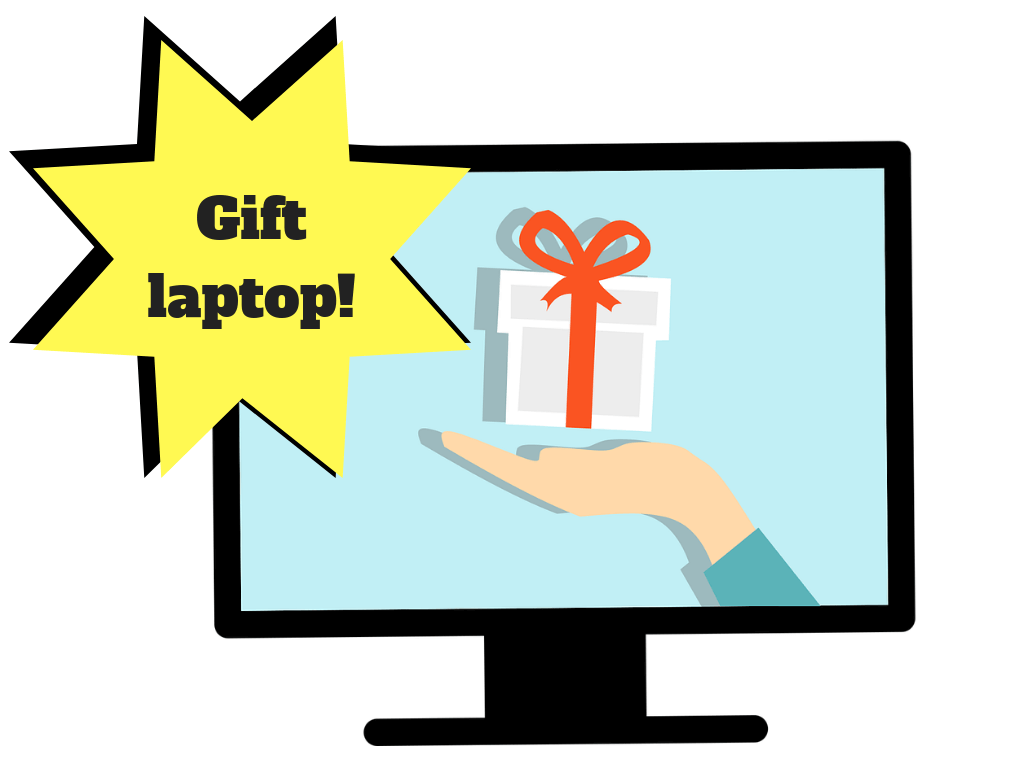 👉 All persons who will take out a loan, for the purpose of a START-UP BUSINESS, and at the same time tell us their idea for the business (on a form in the branches), in the period from 10.09. to 31.10.2018, enter the selection for a WINNER AND RECIPIENT OF A LAPTOP from FULM Savings House for the most original and most creative idea.
Therefore, if you have the courage and an idea to change your world and you dream of your own business that will provide you with creative and financial freedom, FULM is here for you – to financially support your idea!
Together we can do more
FULM Savings House